Santa Anita's Winner's Circle BBQ Championship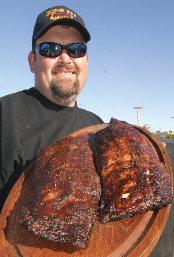 Gates Open at 10:30 am
Meet and greet the top competition BBQ teams on the west coast. Watch as these masters-of-meat battle it out for a BBQ California Championship. Experience award-winning BBQ and see why they are the "best of the best." Taste mouthwatering, succulent BBQ right off their pits, cooked low and slow over wood fires and choose who you think deserves the title of "People's Choice." To participate in the "People's Choice" you must purchase $10 of script per vote. One script is worth $1 and each BBQ vendor determines their own prices.
Plus, live music by the Steel Rod.
The competition will take place in the Santa Anita infield. Gates open at 10:30 am and racing beings at 12:30 pm. Free with admission to the track, which is $5. Gates Open at 10:30 am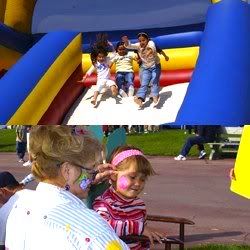 You Can:
Participate in the People's Choice Award! Indulge in great B.B.Q. food and vote for your favorite!
Watch and Wager on 10 live thoroughbred races featuring the $300,000 San Felipe Stakes, one of Santa Anita's premier prep races for the Kentucky Derby!
Fun for the entire family with Face Painting, Free Giant Jumpers, Carnival Games, and more for kids of all ages!
$10,000 in Prize Money
There is no cooking in this country that engenders the strong opinions, lively discussions and high-fives for "hitting the mark" that barbecue does... Everyone is the best chef in their own backyard! Think you have what it takes to crush the competition and land you on top? If so, throw down the B.B.Q. glove and join the challenge at the first Santa Anita Winner's Circle BBQ Championship.
To Register, contact Ben Lobenstein: ben@fireitupevents.com or Ric Gilbert: ricg123@hotmail.com